Thinking games from SmartGames and Skillmatics- review
SmartGames are logical thinking games for all ages. Often for one player, but more and more you see them also for two or more persons. New games include the game Cube Duel.
And there is more!
Smartgames logical thinking games
SmartGames have come in many shapes and sizes for years now. After the SmartGames, which are for one person, they are also coming out with other games. There was already Froggit, the family game from SmartGames (and nominated for Toy of the Year) and now come with Cube Duel.
A game for one or two.
Different games for different ages
SmartGames is known for its many different games, fun cheerful designs, the many challenges and the games for different ages. They also often come up with new games. Some of these we were allowed to review as well as Test Yourself from Skillmatics.
But let me start with the games from SmartGames.
Cube Duel
Cube Duel is a mind game where you play with red and yellow pieces. Take turns placing the different pieces strategically so that the cube has more of your color on top! You play the game in pairs or alone. If you play alone then you can develop 3D building skills with 80 challenges.
It is an incredibly fun game, especially if you play it as a couple. You need good insight to win with the most blocks. Cube Duel, like Froggit, has been nominated for Toy of the Year.
The puzzle game from SmartGames: Cube Puzzler PRO
For me personally, these square cube puzzle and thinking games from SmartGames are new, but they have been around longer. This Pro variant is fun, but also tricky! The idea is to make a cube with the 6 ball-shaped puzzle pieces. To complete each task successfully you will have to combine spatial awareness, logic and deduction. The transparent cube has a double function!
When you open the transparent cube you can turn it from a storage box into a game board. The game includes a booklet with 80 real 3D tasks and their solution.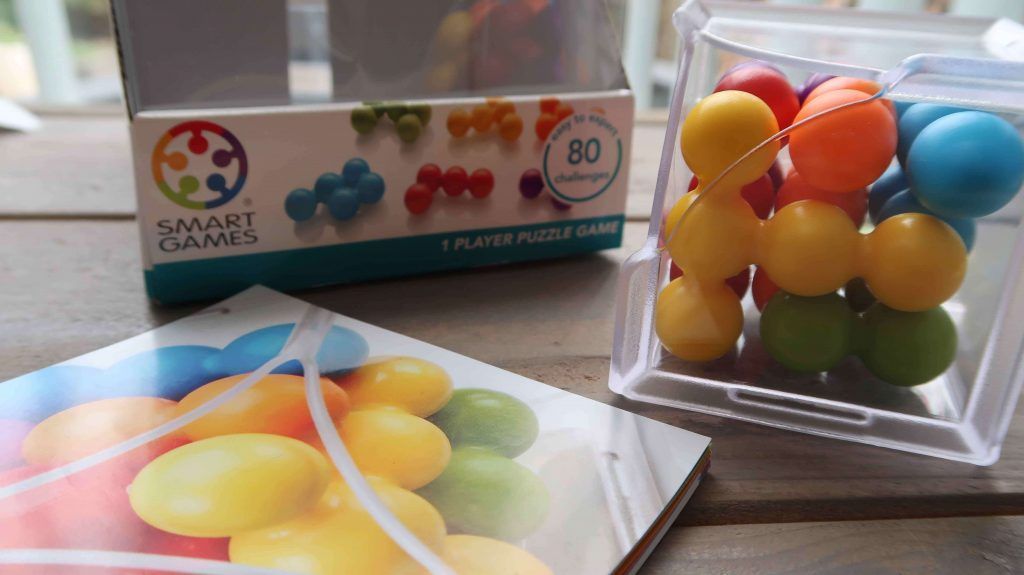 SmartGames IQ Arrows (120 tasks)
SmartGames IQ Arrows comes in a box that I recognize from games we already have at home. With this game the aim is to place all puzzle pieces on the game board so that the arrows are in the same direction as in the assignment. Tricky because when you turn a puzzle piece, the direction of the arrows changes.
IQ-Arrows is a unique travel game with 120 tasks from easy to wildly difficult.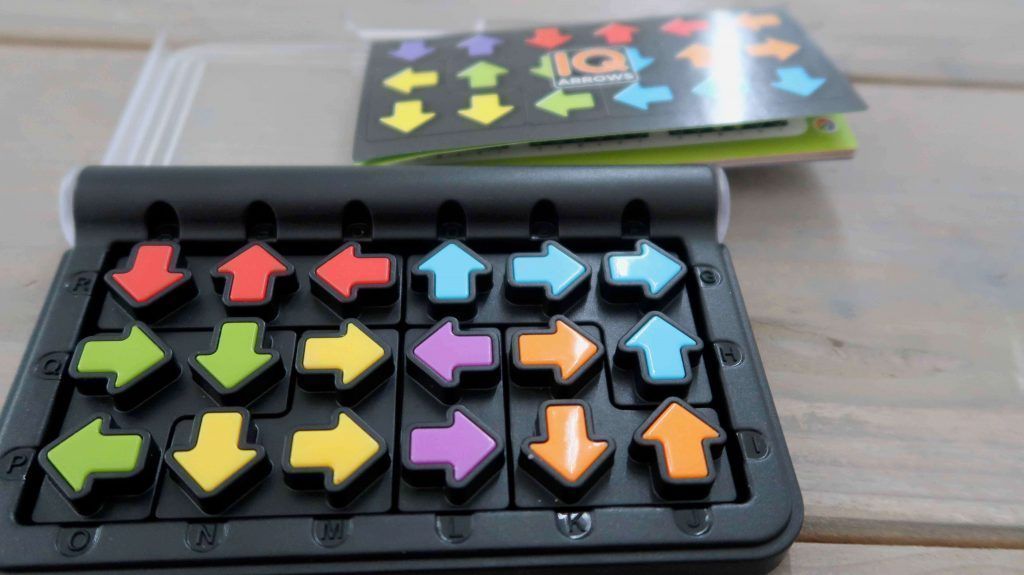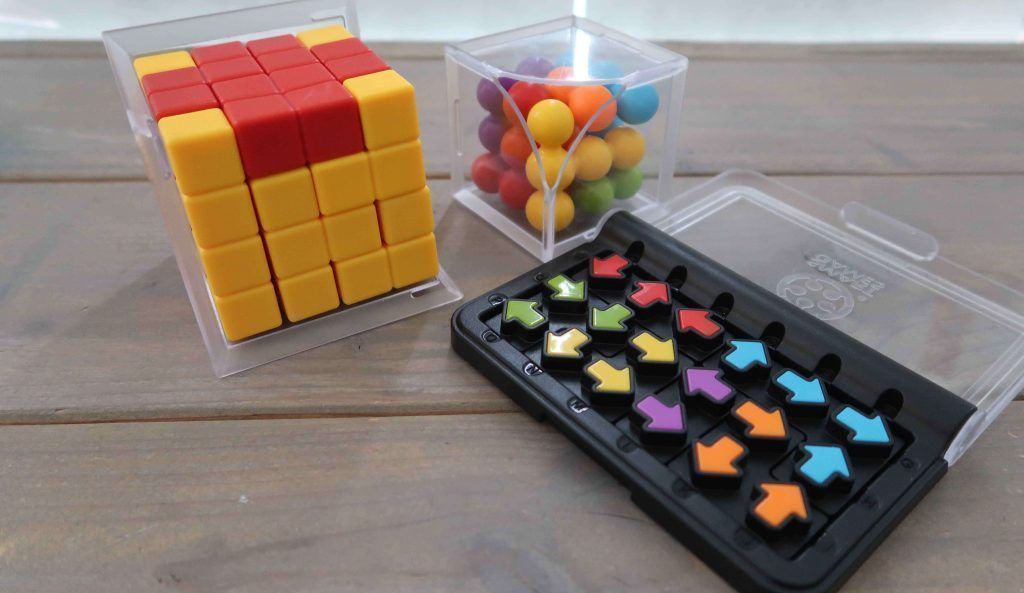 Skillmatics Test Yourself for adults and children
And do you play the games of Skillmatics already? They are known for their educational games and also 'Test yourself ' is an educational mind game. It's a family game with thirteen repeatable tasks, double-sided sheets, 2 durable and erasable Skilly Billy pens, a wipe cloth and a Skilly Billy diploma. With these games you will learn to think outside the box, learn from each other, do mental arithmetic and decipher, among other things.
You can play these games, alone, in pairs or fours. On each sheet you can see at a glance for how many people that particular game is for.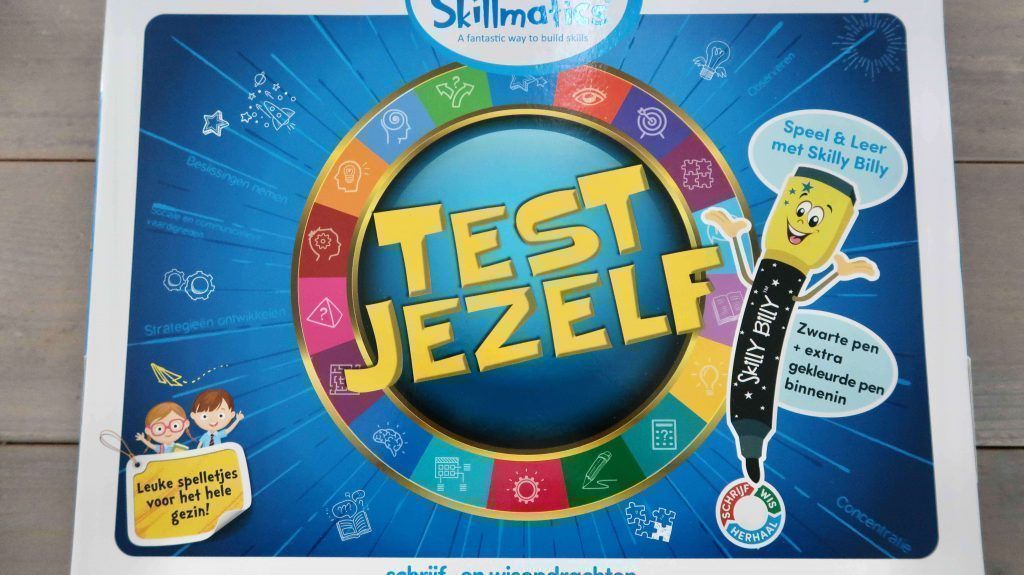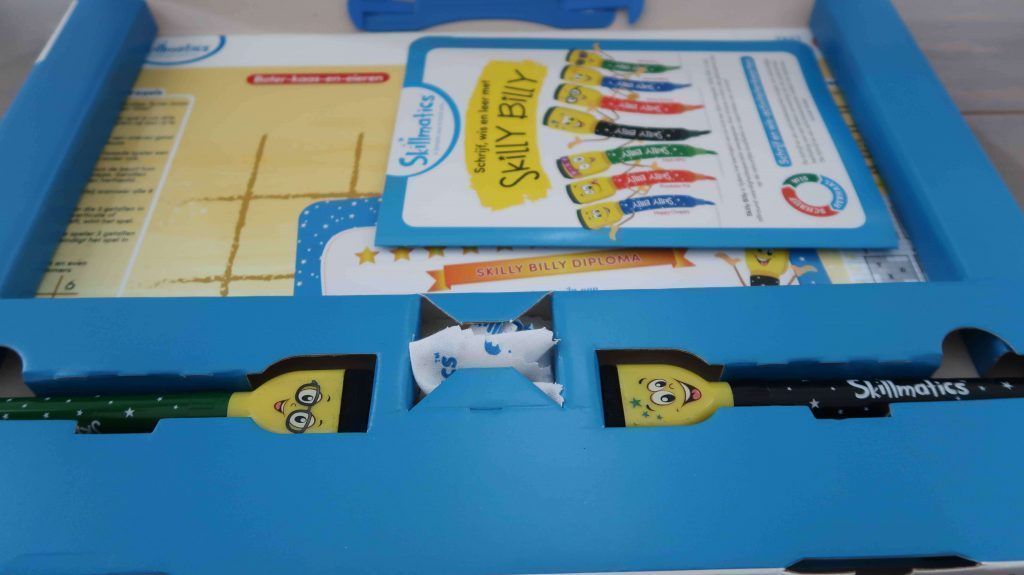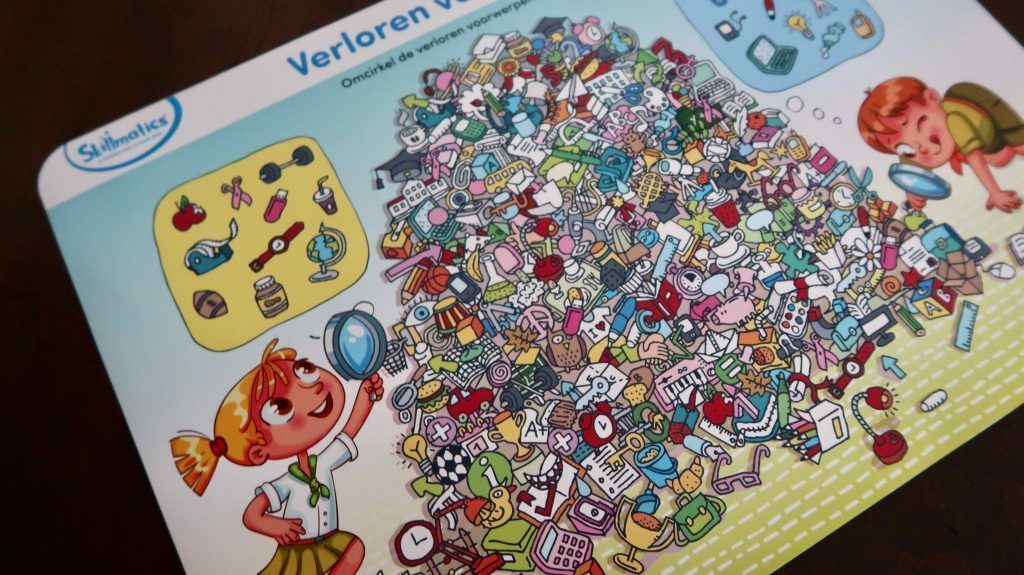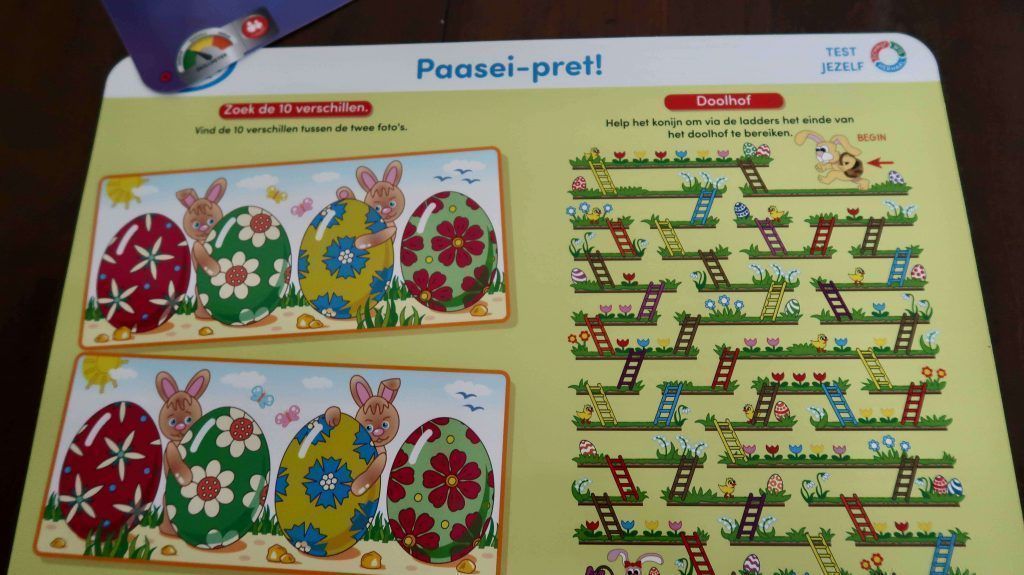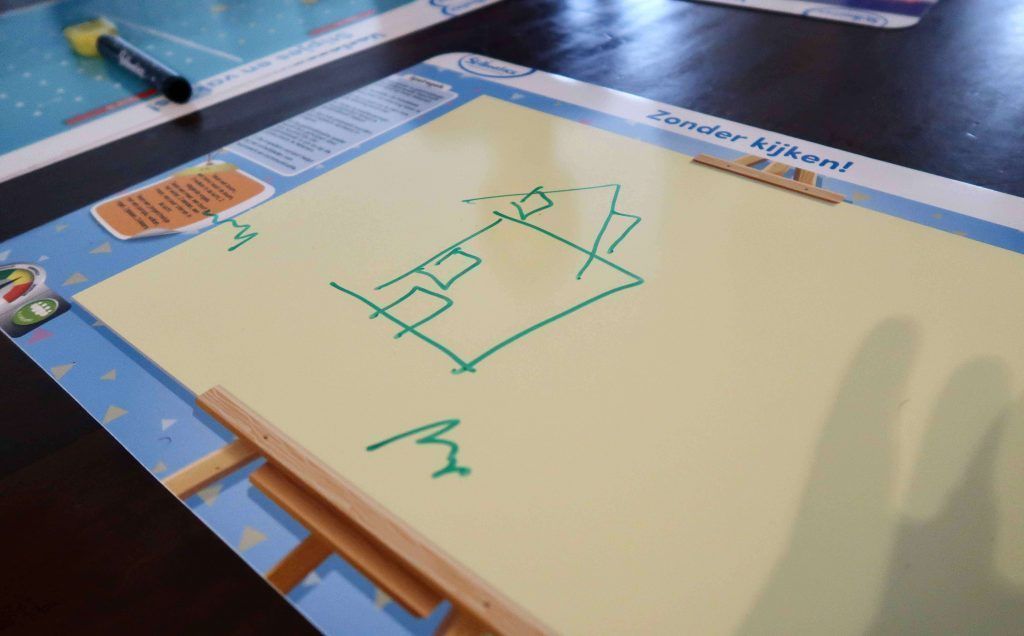 Challenge yourself
We are enthusiastic about all these games. Advantage is that there are games you can play alone, but also games you can play together. Here the boys often like to be on their own and with SmartGames you can challenge yourself really well. The fun part is that with Puzzle Pro and Arrows the tasks get progressively more difficult.
Cube Duel is a great game to play alone or in pairs. And Test Yourself from Skillmatics is easy to take with you because of the case it comes in, they are also very nice games with many challenges. Besides learning from it, it is also humorous and you can laugh a lot during the challenges (think of drawing with a blindfold in front of you).
Because of the different games it is a great challenge every time. All these games are definitely tips for the upcoming holidays and don't forget to vote for Toy of the Year as well.