Going to elementary school? Surprise your child with the School Year Book
Schools have (almost) started again and so the gym bags have probably been checked and the lunch boxes searched again. After weeks of summer vacation real life starts again and if your child is going to school for the first time I have a great tip for you. Namely a School yearbook In which you can collect all the important moments.
What do you want to be later on
Do you remember it all? What did you want to be when you were 4? And 8? And 12?
Who did you play with at school and after school and who was your teacher at elementary school?? When could you write your name? All the things I don't really remember.
How nice it is to put all these points, these important moments in your child's life in a book: The School Year Book!
Is your child going to school for the first time
What exciting times it is when your child starts school for the first time. They are times you often forget later. What was it like again? What was the name of your child's first teacher, and who did your child play with every day? How tall was he or she and where did you go on vacation that year??
With the School Year Book you not only have a lot of fun filling it in (together), the memories you make will last forever.
Will you give your child a school year book
The School Year Book is actually a bit like the familiar friends book we all know, but with a lot more extra's. Because it is about your child. It provides one place for all your children's class photos and school portraits, from nursery to graduation.
With enough pages's to fill in for elementary and middle school.
Never forget the beautiful moments
In the School Year Book you can see your child grow! In addition, there is room to reflect each year on his or her favorite hobbies, best friends, funniest subjects and most special events of that year. A wonderful reminder of the school years.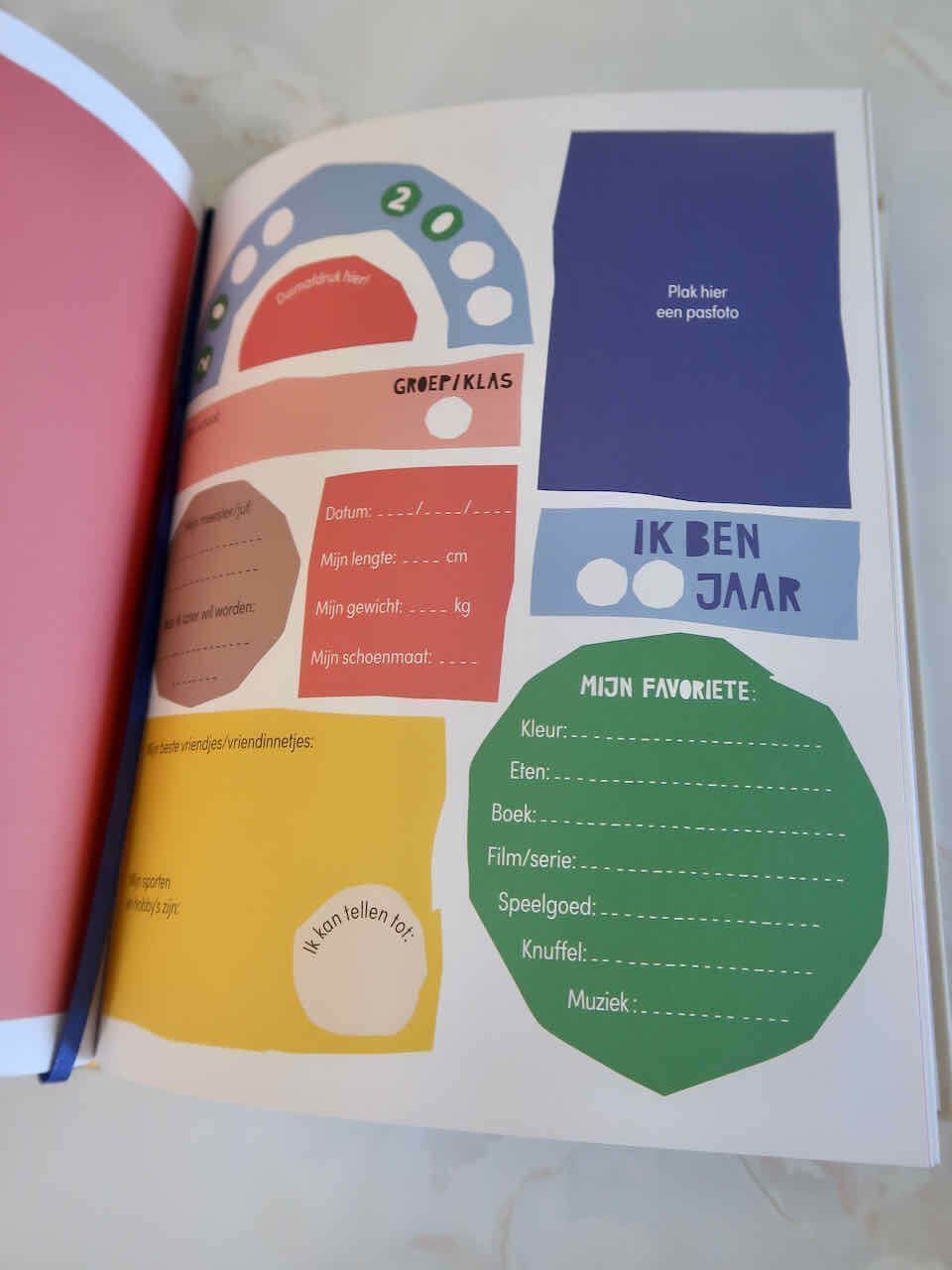 How did this book come about
Esther van de Paal, mother of five, architect and creator of the successful Friends Book by Mustache, came up with the idea for the School Year Book: 'I was struck by how funny and sweet the answers were that my children wrote in their classmates' friend books. I also wanted to remember what my kids wanted to be when they were 4, and 8!! And what their favorite music was, and toys, and their favorite subject at school… Plus – all those class photos that were wandering loose in the drawer – how nice if there was finally a good solution for that!'
Together with French illustrator Julie Marabelle (mother of three children), she developed the book. "Julie came up with geometric shapes reminiscent of the blocks in different shapes that children like to play with. Gradually, as the child grows, the shapes and colors in the book also become more sophisticated."
Win this School Yearbook
From Snor I received a School Year book. My sons are going to high school, so I'm too late to fill out this fun book and am therefore happy to give it away to someone whose child is just starting school and so will experience enough in the coming years to fill out this book. I'm giving away this book on Instagram (@lodiblogt), you don't have to do anything for it, just indicate that you are participating in the contest!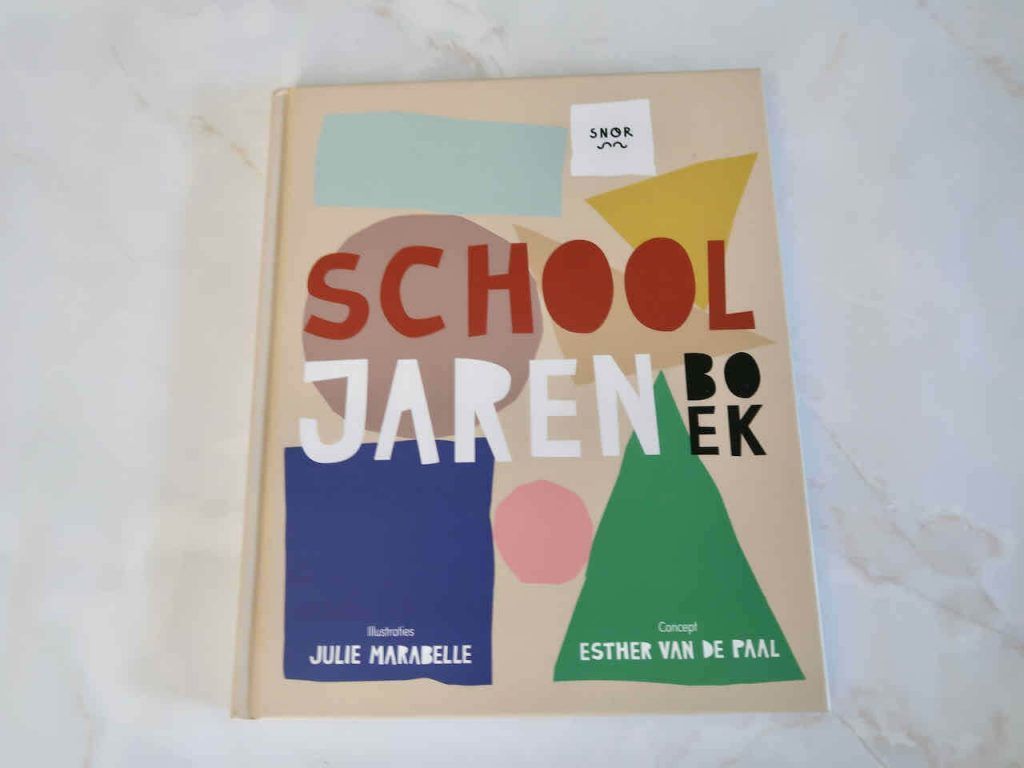 Give a beautiful memory to your children
By filling out this School Year Book, from the beginning of elementary school to the end of high school, you not only have a nice place to paste all the pictures's, how nice is it to be able to give your child at the end of high school this completed book? How fun is it for him or her to remember later what the favorite subject was, the nicest teacher and who were my friends??
The School Yearbook is available online or in bookstores for €17,99