The best floor if you have children
Picking out a new floor is quite a challenge. For several decades laminate has been the flooring of choice in the Netherlands. Still, that is starting to change in the meantime: newer floors have come along that are even stronger and easier to maintain. Now which floor is best to choose if you have children?
Moisture and stains
First you look at the conditions the floor will face. If you have children, accidents happen regularly. Think of fallen cups. Does it happen on your laminate floor or wooden floor? Then you have to dry things immediately. These materials are very sensitive to moisture. A wooden floor can develop circles that cannot be removed. And laminate can absorb moisture, causing it to swell and create seams, gaps and cracks in the floor. One of the few floors that is absolutely insensitive to moisture is the PVC floor. This floor is made of plastic and does not react to moisture. Stains are easy to wipe off with a damp cloth.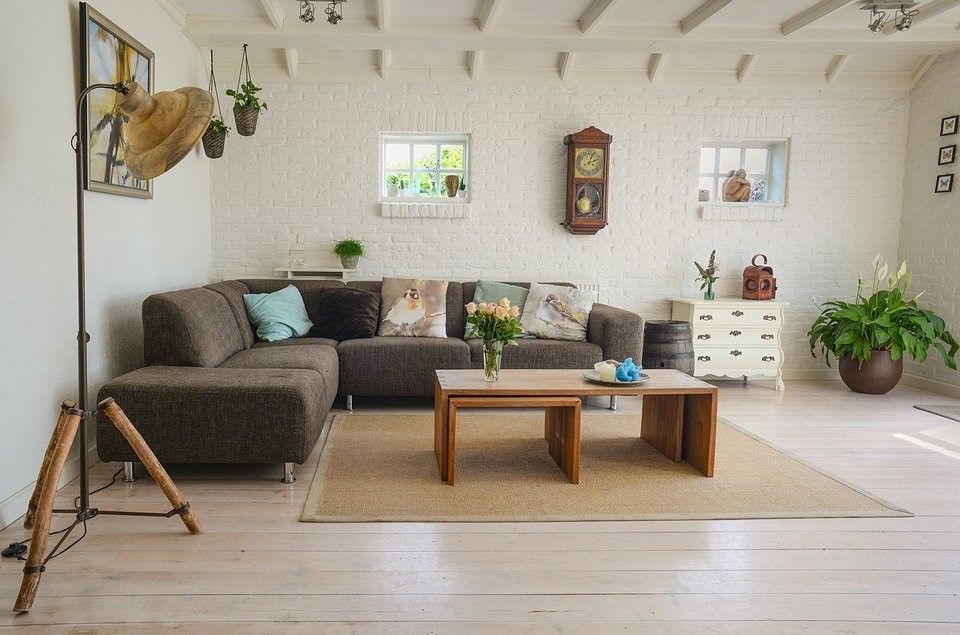 Scratches and dents
Wood is a relatively soft material. It is therefore sensitive to scratches and dents. Wood is also prone to wear and tear, so you need to maintain it properly. Laminate has this to a much lesser extent. Whether your laminate is susceptible to scratches and dents depends mainly on the quality of the top layer. If you have a good top layer, your laminate is not prone to wear and tear and scratches. Dents are always possible. Even with a PVC floor, scratch sensitivity depends on the quality. One PVC floor may get scratched if furniture is moved around, for example, while another PVC floor is not at all sensitive to this. PVC is always insensitive to dents.
Maintenance of the floor
Wood must be waxed, oiled or varnished at regular intervals. This means major maintenance of the floor. Laminate and PVC floors do not require any maintenance. Maintenance-free PVC in particular is easy: you don't have to do anything to it at all. Of course it is good to clean the floor regularly. Laminate can be cleaned with a special cleaning agent and PVC can be cleaned with lukewarm water. Also ideal for this is the Karcher Floor Cleaner FC 7.
Floor and underfloor heating
Would you like underfloor heating? That is ideal, especially if you have children. Underfloor heating ensures that you can just play with your little one on the floor without him getting cold. Underfloor heating can be combined with different floors. It works best if the top floor is thin and conducts heat well. This is why underfloor heating is usually combined with PVC. That is thinner and conducts heat much better than wood or laminate.
The price of the floor
Finally, of course, you also look at the price of the new floor. The floor must be affordable. If you have a limited budget, a cheap laminate floor is a good option. The floor is often of inferior quality. Do you have a larger budget? Then you can choose a more expensive laminate floor or a PVC floor. Wooden floors are the most expensive: they cost more money mainly because it takes a long time to install them.
Are you looking for a new floor at home?? Then you have several choices. Here we mainly compared wood, laminate and PVC. We deliberately left out tiling and carpeting. Both are not practical with children. Tiles are cold and are very hard, which can hurt a child considerably. Carpet is nice and soft, but gets dirty quickly if you have children.
♥ ♥ ♥ ♥ Fulltime Mama uses affiliate links. This means that if you click on one of the links, we might get a small commission on it. It costs you nothing extra, but it does give us something in return. With these proceeds we can maintain this website. Also, sometimes we get paid for an article or we get a product in exchange for a blog post. Our opinion remains unchanged and honest. For more information you can read the disclaimer. ♥ ♥ ♥