Botanic Body- A Body Lotion with natural ingredients
Take good care of your skin. Throughout the year. Treat yourself every day with a body lotion with natural ingredients and create a euphoric moment every day.
Of Botanic Body From I Skin Perfection this is a piece of cake.
The power of Botanic Body
Botanic Body is a body lotion from I Skin Perfection and comes in the well -known stylish tube that you are used to from this brand. With I Skin Perfection they believe not only in the beauty of every individual, but also in
Strengthening the skin layer by means of effective skin improvement products. And because our skin layer can certainly use some extra care in the winter, this body lotion is highly recommended!
Indispensable within every skincare routine.
Why is Botanic Body now such a nice product? It is 100% vegan and developed in harmony with nature, which also means that the products of Ik Skin Perfection are 100% microplastic-free. At least as good feels the effect of this intensive, nourishing lotion on the skin, so that you no longer want to do without it.
The natural ingredients of this body lotion
When you open the Tube Botanic Body, you immediately smell a very fresh and fine scent. It is the unique blend of vegetable ingredients such as sheabutter, natural vitamin E, pH-repeating cucumber extracts vegetable oils such as grape seed, carrot and avocado oil that gives your skin a fine softness.
A pleasant skin care
The natural ingredients of Botanic Body offer a delicious, pleasant care. Treat yourself with these natural ingredients and create a euphoric moment with Botanic Body every day.
It is a rich, nourishing lotion, feels wonderful, has a great scent and homes the skin from head to toe in softness.
A soft skin
The rich texture of Botanic Body restores, nourishes and hydrates the skin optimally. The lotion is easy to dose by the tube, spreads in pleasantly and is absorbed quickly, is not greasy and feels very pleasant, because the lotion leaves no sticky feeling behind. The result is a refined, soft skin with a beautiful, healthy and deep shine that also smells heavenly.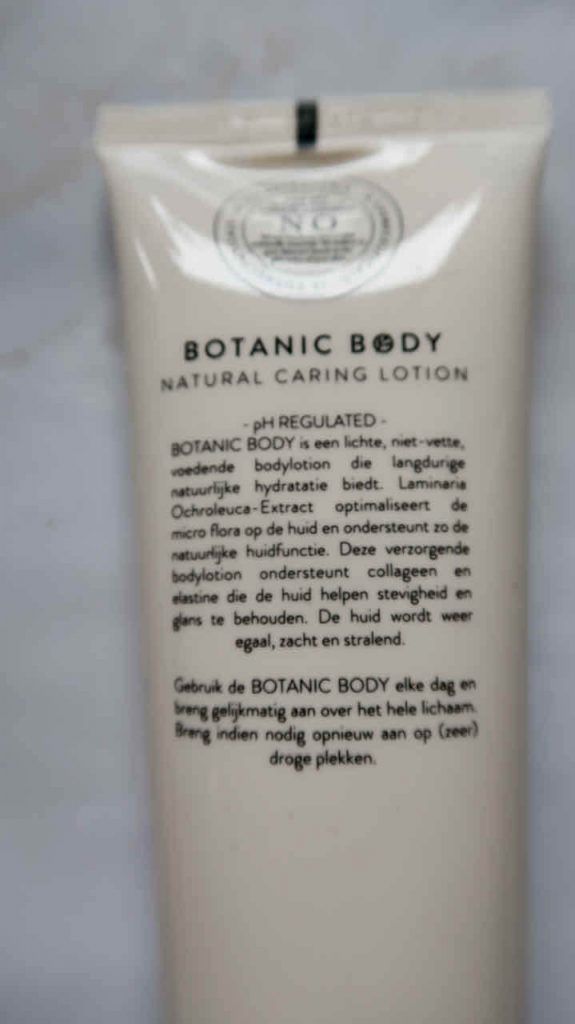 Botanic Body is natural, vegan and microplastic-free
Since I received the Botanic Body I use this body lotion in my daily care routine and I see my skin that has become dry due to the cold to velvety skin, resulting in an enriched shine as a result. I find the smell of the body lotion very pleasant. The scent is fresh with a very nice soft smell that lingers longer.
Ik Skin Perfection's products have a luxurious look that makes them look beautiful in my bathroom.