Natural care products from You Madu
Do you already know you madu? You Madu is a website full of natural care products for skin and hair. You will find DIY packages here, but also ready -made products to use immediately.
How the products like and how a package works, you read it here.
Natural care products
Who doesn't want that now, natural care products with which you make your skin shine. Products full of natural ingredients, because of course this is best for your skin. You can find these products at You Madu.
You Madu
At You Madu they believe that nature provides all the ingredients that you need to put together your natural care products routine. On the site you will find different products. Products such as Shea Nilotics, Cactus Vigil and Rose Bottel Oil, but also DIY packages to make hand cream yourself for example.
Products with natural raw materials
Do not expect products with incredibly outspoken scents. You notice immediately when you open a product that they consist of natural ingredients and you smell the basic scents purely. Also with the DIY packages, you know exactly what ingredients are going in, so you also know that they are natural care products, without additives
Natural products
You madu I received a number of products to try, what do I use them and how they give birth?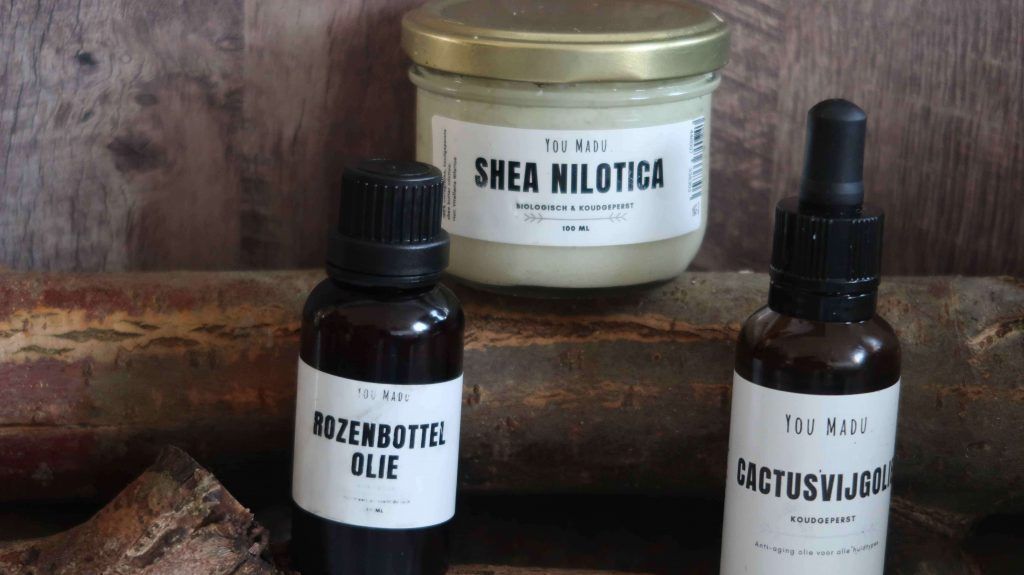 Shea nilotica
This soft Shea Nilotics Butter from East Africa is super soft and creamy. It's rich in vitamin A & E and can be used as a moisturizing face cream, or Body Butter.
Operation:
Hydrates the (dry) skin
100% natural & cold pressed
In sustainable glass jar
How do you like this Shea Nilotics?
This body butter has no odor, because what I already wrote it is purely the natural ingredients that are in it. Personally, I find this very pleasant. I am someone who likes to rub my body just as well with body cream in the evening before going to sleep, and then I prefer not to smell a strong scent all the time, if I want to sleep.
With this natural care product you certainly don't have that.
The cream is fat and spreads well on the skin, it gives a cool feeling and you feel your dry skin becoming soft.
Cactus pile oil
This 100% organic and cold -pressed cactus peg oil is a very fine skinolia and helps to prevent skin aging. Cactus peg oil contains vitamin E, K and essential fatty acids. This fine oil is easily absorbed by the skin and increases the natural collagen production of the skin, so that your skin stays smoother and healthier.
operation:
Against crow's feet and as an eye serum
Hydrates and nourishes your skin
Anti-aging
100 % organic and cold -squeezed
How do you use this oil:
As anti-aging resourse. Add a few drops to the skin, and massage them gently. Used in the evening before sleeping and/or in the morning after getting up.
As Face Serum To improve the elasticity of the skin. Mix 25 ml of cactus peg oil in a dropper bottle with 25 ml jojoba oil, and optionally add 2 drops of lavender oil. Apply a few drops to the face, and let it go gently.
To dark edges to prevent. Mix 4 ml of cactus peg oil with two drops of rose shot oil, and massage it gently around the eyes before going to sleep.
As hair mask To stimulate blood flow on your scalp and feed your hair. In three equal parts, mix cactus peg oil with sweet almond oil and coconut oil, and rub it gently on the scalp. Leave it 30 minutes. input, and rinse gently with a natural shampoo.
How do you like the cactus peg oil?
I use this natural product as an anti-aging agent and to prevent the dark edges around my eyes (in combination with rose hole oil). I like to massage this &#8217 in the evening after I have removed my makeup around my eyes. Because of the pipette you will never get too much cactus peg oil on your fingers at a time.
The oil is fat, but spreads quickly. It feels nice on the skin.
I never know so well whether it is really anti-aging, but what I notice is that because of the greasiness of the catus peg oil, my skin feels smooth, soft and elastic. This will certainly help against wrinkles, I think so!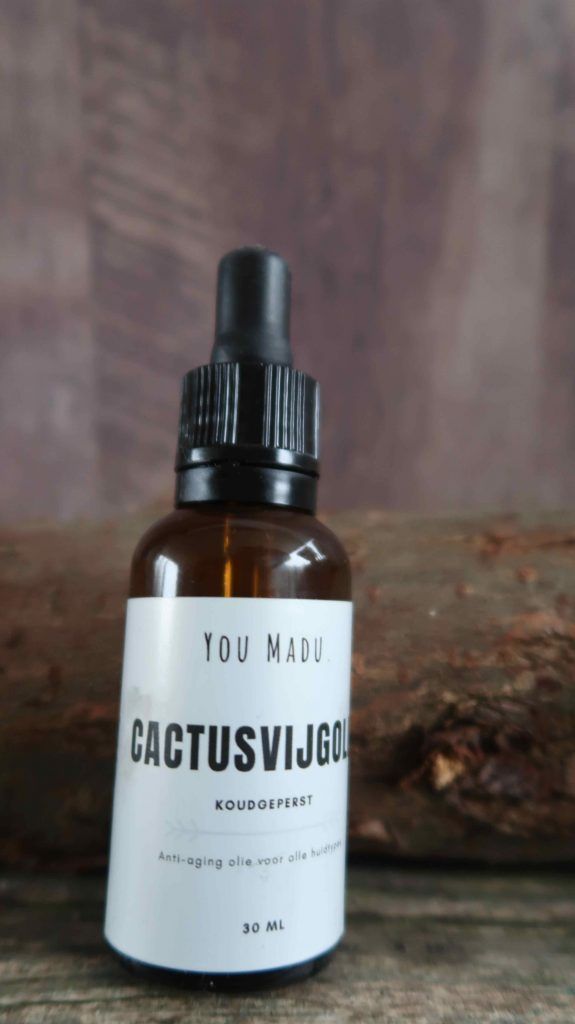 Rosebottel oil
This 100% pure and biological rosebottel oil has a strong moisturizing and anti-aging effect. Rosebottel oil contains pro-vitamin A and various omega fatty acids. Pro-vitamin A helps to combat early aging, as caused by UV rays.
This helps to reduce damaged skin, dark spots and fine lines.
Operation
Nourishes dry, damaged skin
Rich in linoleic acid, linolenic acid & pro-vitamin A
Natural anti-aging serum for the face
100% organic & Cold pressed
Application
Use a few drops on your face or dry spots on your skin once a day a few drops. On days when your skin feels very dry you can use it several times.
Very suitable if you have dry skin, or your skin is damaged by an abundance of UV-existing radiation.
If you have oily skin, you can try rose shot oil as a replacement for your normal moisturizer. This can help reduce acne. Mind you, not every oily skin responds well to rose hole oil.
How do I use it
The rosebottel oil also has a handy dosing cap, it gives a drop at a time, so you never have too much serum on your fingers and you spend a long time with the products. I combine this oil with the cactus peg oil and I massage around my eyes. It feels soft, does not smell and massages well.
I also use the rose hole oil only in dry spots such as now with the cold, the piece of skin between my eyebrows and on my chin.
I rub this in the evening and it feels better, less rough.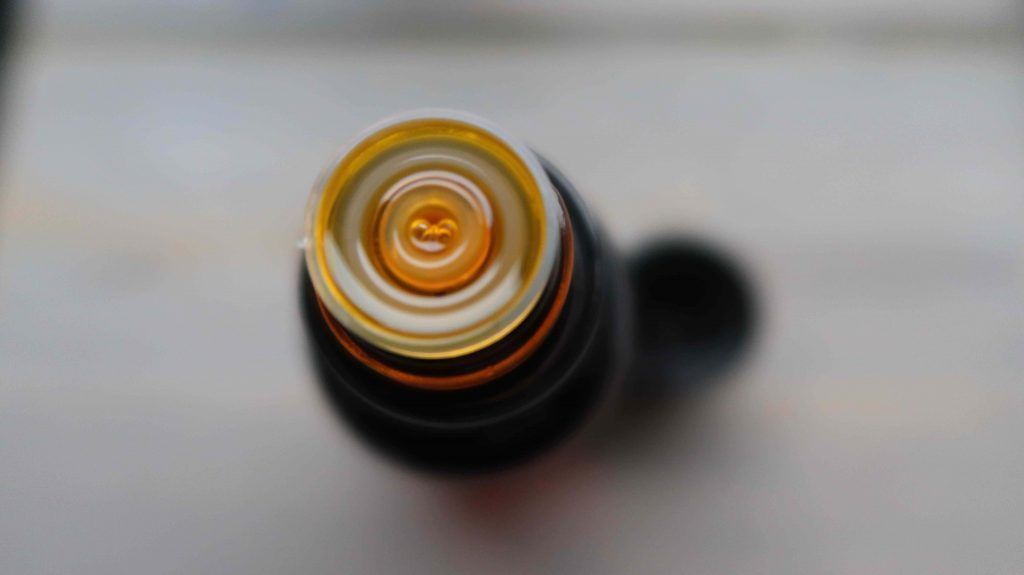 Make packages yourself
You can also buy DIY packages at You Madu. The advantage of this, that you know exactly what you are buying. On the site it is very clear how you can make the products yourself.
There are different DIY packages for sale.
DIY moisturizing hand cream
What is the functioning of this hand cream?
Moisturizing DIY hand cream with shea butter
Nourishes dry/damaged skin
Package with 4 ingredients
Package contains:
100ml unrefined, organic shea butter
100ml organic sweet almond oil
100g yellow beeswax
10ml lavender essential oil
How do you make this hand cream?
You can easily make this hand cream yourself. You put the right amount of all products in a saucepan and warm up that au bain marie. When everything is melted, let it cool for a while and then put the cream in a glass jar.
A few drops of lavender is optional. I do this because it gives the hand cream just a little bit, but that is very personal. The cream feels good fat and is an ideal natural care product now with that many hands washing.
It's nice to give this hand cream as a gift.
Nice products
The products are all nice to use, due to the natural ingredients the products are good for your skin. For me, using these products is very pleasant, I feel that it is good for my skin and especially now that I am so much inside with the stove on and the cold outside, my skin can certainly use this!