Luxury and design- for dogs, cats and interior
A pet in the house also means a dog basket or a cat scratching post in your living room. Now you don't want your modern interior to be influenced too much by your pet's needs. You don't have to, because why not go for luxury here too?
Your house upside down when a pet comes
When a pet comes into the house, you want to take good care of him or her. In addition to good nutrition, this means supplies your pet can entertain, relax and exercise with. For a dog this will include a dog basket and for a cat a scratching post or scratching furniture is a requirement in the house.
Design for the home
Well of course the size of the baskets or furniture for dogs and cats depends on your pet. But also from your interior! You probably don't want to change your modern and luxurious designer interior too much when a dog or cat comes into the house.
Besides, you do want good quality products. Products for cats and dogs that fit your design, are luxurious and will not look out of place in your home at The Pet Empire.
Keep your own interior
If you have cats in your home, a scratching post or furniture is definitely needed. If you don't have this the cat will scratch furniture, doors or climb in the curtains. Do you like to keep your own interior.
Then a Design scratching post certainly won't look out of place in your home. These scratching posts have a beautiful design, are luxurious and available in different colors.
A designer scratch furniture
For our cat we ordered a scratching furniture from MyKotty. Our cat is quite large and normally he can only scratch at a scratching furniture, but does not use the furniture otherwise. The scratching furniture Vito is a completely different story. This one is large (it has a size of 71 x 25 x 21 cm) which makes the scratching furniture immediately a great place for the cat to sleep and relax.
This furniture is made of compressed cardboard. The cardboard is recyclable and allows your cat to play, lie and scratch comfortably. It is striking to see that our cat can lie so comfortably on it and uses it a lot. Because the furniture has a beautiful and luxurious design, it fits well in our modern interior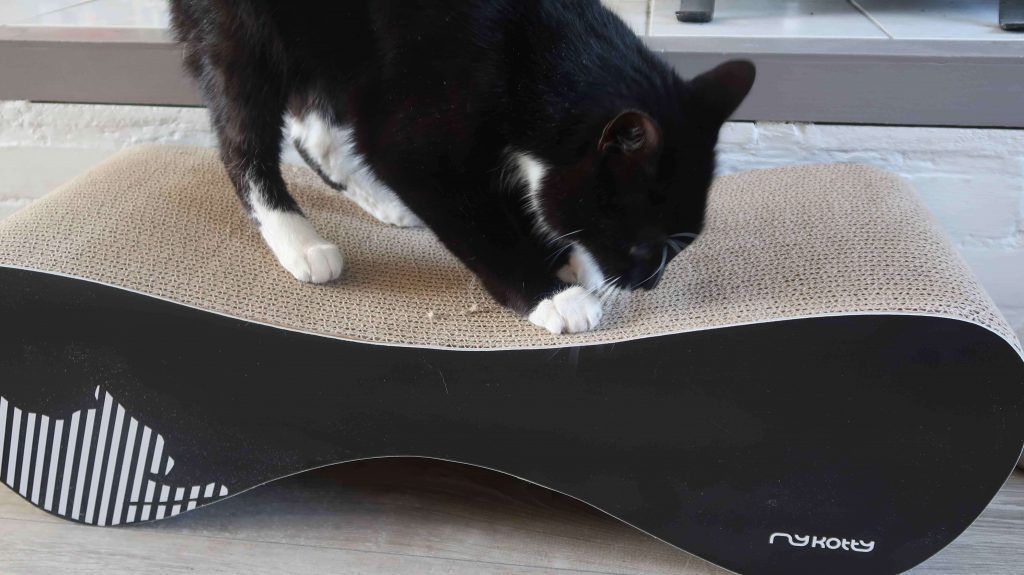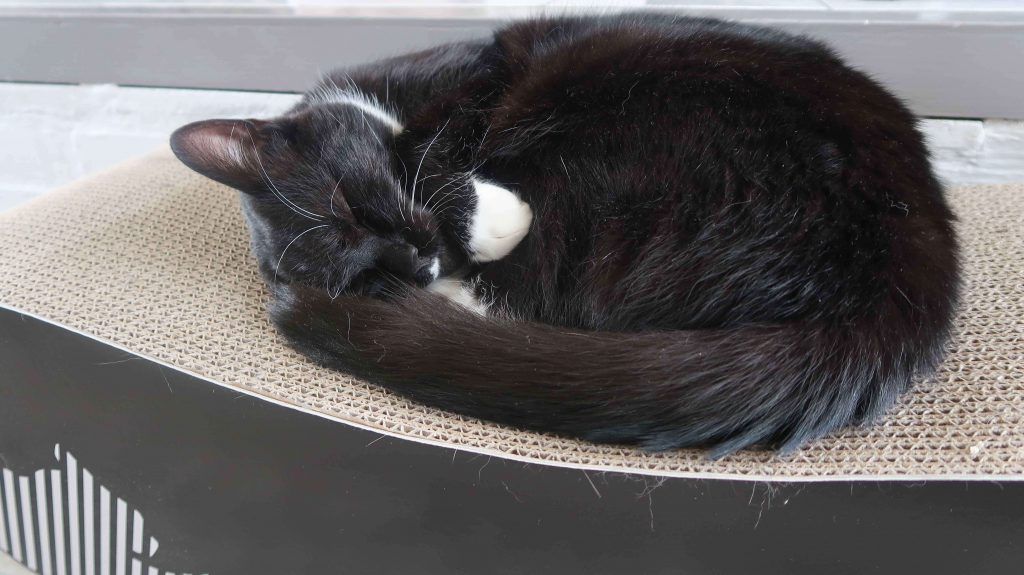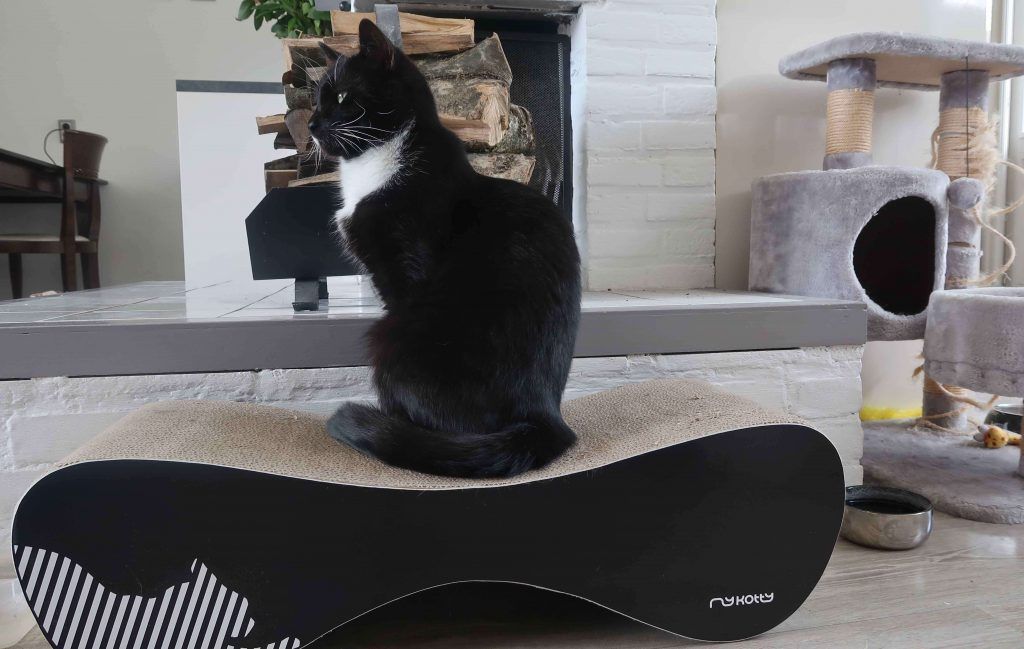 Also for dogs
Also when you have a dog it is nice not to have to sacrifice your own interior for dog products. With luxury dog products from The Pet Empire you can preserve your interior and give your dog his own place in the house. Think of a luxurious Orthopedic dog cushion, dog basket or dog bed.